Asbestos News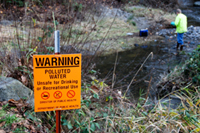 Department of Energy Panel Seeks Information on Composition of Drilling Mud
A US Department of Energy panel is reportedly seeking information from energy companies related to the composition of drilling mud in a technique that enables them to access large deposits of natural gas.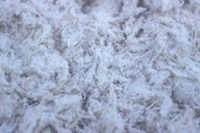 Libby Asbestos Victims—Not Justice for All
More than 10 years ago Mike Crill was diagnosed with asbestosis and he subsequently filed an asbestos claim against W.R. Grace & Co., the corporation that operated the Libby asbestos mine from 1963 to 1990. But Mike says that his claim, and many other claims from Libby asbestos miners, has still not been settled.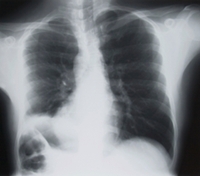 It's Surprising Where Asbestos and Mesothelioma Lurk…
Asbestos has served as the catalyst for many Asbestos Lawsuits, as victims come to terms with just what may have fostered exposure to the deadly carcinogen. However, as more and more people are diagnosed with asbestos disease from exposure that may have likely occurred as far back as thirty years ago or more, it remains surprising to note some of the circumstances that led to such exposure.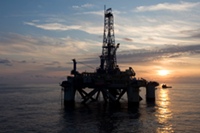 "We Never Had Protection against Asbestos Drilling Mud"
"I remember Kenneth coming home from work covered in this asbestos drilling mud and I had to wash his clothes every day," says Patricia, Kenneth's wife. "This stuff even ate the thread out of his pants. If some of the asbestos mud got on my skin when I washing, it would immediately burn and get red."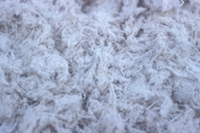 Asbestos Drilling Mud by Any Other Name
It's hardly surprising the defendant in a drilling mud case that saw the largest jury award thus far handed to a mud engineer now sick with asbestos poisoning wants the case tossed. The size of the award is one thing: $322 million in actual and punitive damages awarded to plaintiff Thomas Brown. The other issue in the view of defendant Union Carbide Corp. is the precedent the award may set for future lawsuits.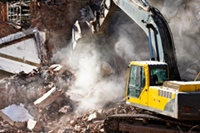 Is the Community of Cathedral City Living with Asbestos?
Although the community of Cathedral City has yet to determine whether asbestos is the cause of their health problems, Jessica believes that the construction site nearby should be tested. "This company washes old building materials to make them 'new' again, but at what cost to residents—we are breathing toxic dust daily," she says.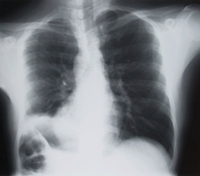 Pennsylvania, West Virginia Residents Seeking Asbestosis Compensation
A couple from Zelienople, Pennsylvania, has filed a lawsuit against 103 different companies claiming they share the blame for the husband's December 2009 asbestosis diagnosis.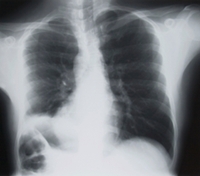 Attorney Discusses Asbestos Drilling Mud Claims
Attorney Ben Stewart says the first asbestos drilling mud cases filed were those involving offshore rigs, and cases pushed out through Louisiana and Mississippi are now coming to trial. Now he is seeing asbestos mud claims from onshore oil fields, mainly in Texas, New Mexico, Oklahoma, Louisiana, and North and South Dakota.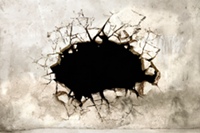 Asbestos Lawsuits Filed throughout the Country
As it has become well-known that exposure to asbestos can cause a number of serious illnesses—including mesothelioma and asbestosis—many people have initiated lawsuits against former employers due to occupational exposure.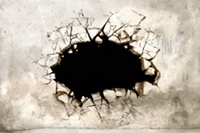 Do You Have an Asbestos Claim? Asbestos Attorney Weighs In…
How do you know whether you have a legitimate asbestos claim? Are you wondering if your respiratory issues could be caused by asbestos fibers in your home? Former nurse and asbestos attorney Steve Knowlton, partner at Locks Law Firm answers some of your common questions regarding asbestos-related legal issues.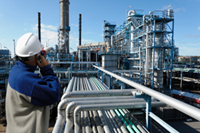 Companies in North Dakota Facing Fines over Drilling Mud Chemicals
Nearly 20 companies conducting work in North Dakota's oil patch are facing significant fines after they allegedly did not prevent waste pits from flooding during the spring, potentially releasing drilling mud chemicals.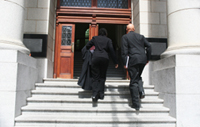 Continued Fallout over Massive Drilling Mud Lawsuit Settlement
There continues to be much fallout with regard to the recent multi-million dollar drilling mud award to a 48-year-old man who claimed to have inhaled asbestos dust while mixing drilling mud. Thomas C. Brown is now disabled and was awarded $22 million in actual damages by a jury in an asbestos-drilling lawsuit.

Will Politics Trump Asbestos Ban?
"I think it's disgusting that Canada exports asbestos to India," says Ms. Roberts, a Canadian. She is particularly opposed to Canada's policy on asbestos because her father passed away from asbestos mesothelioma in 1979. "These days everyone knows that asbestos is a carcinogen and it's bad enough that we have used it at home, but for Canada to still export asbestos is reprehensible.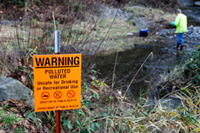 Drilling Mud Chemicals Removed from Arkansas Creek
Hazardous waste removal workers have reportedly taken away 20 barrels of drilling mud chemicals from a Clinton, Arkansas creek, reports local radio station KUAR.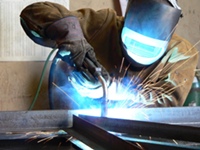 Union Carbide Wants Asbestosis Compensation Award Thrown Out
Union Carbide is seeking to have a $322 million asbestosis compensation verdict thrown out after the judge in the case allegedly failed to disclose the fact that his father had previously filed asbestos claims.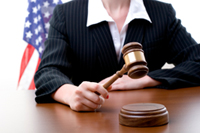 Asbestos Drilling Mud Verdict: Outrageous, Justified or Biased?
Defendants Union Carbide and Chevron Phillips Chemical (CP Chem) are outraged with the recent Asbestos Drilling Mud verdict, while a great deal of public opinion, and the Smith County jury, are outraged at the companies.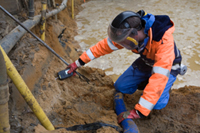 Two Years After W.R. Grace Acquittal, Asbestos Cleanup in Libby Continues
If there were ever such a thing as an asbestosis ''headquarters,'' that would have been the town of Libby, Montana. And two years after W.R. Grace managed to escape prosecution from criminal charges relating to asbestos contamination of the town, the Environmental Protection Agency (EPA) has deemed that the air above Libby is now safe.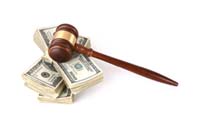 Mississippi Man Awarded Record Asbestos Compensation
A jury recently awarded $322 million in asbestos compensation to a Mississippi man who sued Chevron Phillips Chemical and Union Carbide Corp. after he allegedly inhaled asbestos fibers while he mixed drilling mud.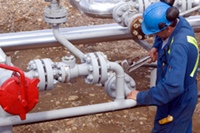 At $322 Million, It's the Largest Asbestos Award Ever
A Mississippi man has been awarded what is thought to be the largest single award in any asbestos case to date. The Associated Press (AP) reported on May 7 that Thomas C. Brown was awarded $300 million in punitive damages and $22 million in actual damages in a drilling mud lawsuit. It is not known if the defendant Union Carbide Corp. will appeal the landmark ruling. Co-defendant Chevron Phillips Chemical Co. indicated it would file an appeal.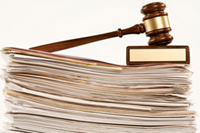 Asbestos Lawsuit Results in $1.7 Million Settlement
An asbestos lawsuit, filed by a former police officer who reportedly developed mesothelioma after exposure to the carcinogen could be settled for approximately $1.7 million. Like many others who alleged they suffered an asbestos injury, the police officer said he was exposed to asbestos in his line of work, which resulted in his asbestos mesothelioma.
Page:
1
-
7
8
9
10
11
12
13
-
20
Next»