Asbestos News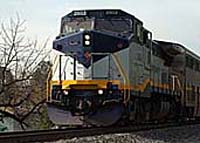 Asbestosis Lawsuit Alleges Exposure Beginning in 1942
The propensity for asbestosis symptoms to appear decades after exposure speaks to the reality for the filing of an asbestosis lawsuit years after that initial exposure—and in some cases, even after the plaintiff has passed away from asbestos exposure.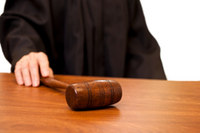 The Unraveling of a Drilling Mud Lawsuit
April 11 will mark the one-year anniversary of the drilling mud trial Thomas C. Brown Jr. v. Phillips 66 Company, et al. If the names don't spark recognition, the eventual amount of the jury award will: $322 million for plaintiff Brown, who alleged a diagnosis of asbestosis was triggered from his work as a mud engineer.

Canada's Asbestos Problem Divides Politicians and Citizens
Last November, production halted for the first time in 130 years at the last of Quebec's asbestos mine. Unlike many companies in the US that have claimed bankruptcy mainly due to asbestos lawsuits, the Quebec mines closed because of environmental and financial issues (who is buying asbestos anymore?). But the Quebec government says it ain't over 'til its over, and that has caused a lot of dissention amongst Canadians.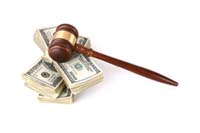 Asbestos Drilling Mud Lawsuit Like David vs. Goliath
Like a David vs. Goliath lawsuit, a mesothelioma victim stood up against Union Carbide—and won his asbestos drilling mud lawsuit, with the help of asbestos attorney James Ferrell, R.G. Taylor II, P.C.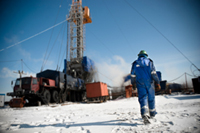 Drilling Mud Spills at Repsol Exploratory Site
No workers were injured nor oil spilled when an exploratory well being used by a new company at Alaska's North Slope had an apparent blow-out involving drilling mud on February 15, The Associated Press reported.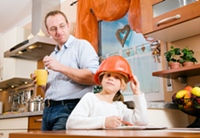 Asbestos Testing a Family Concern
When Sophia saw a television announcement about the secondhand risks of asbestosis exposure, she was understandably concerned. Her father worked at the Bethlehem steel shipyards and was diagnosed with mesothelioma, a disease that is only caused by asbestos exposure.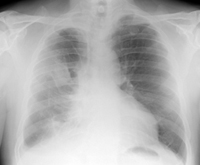 Two Entertainment Icons Felled by Asbestos Mesothelioma
They are names synonymous with the entertainment industry: Steve McQueen and Warren Zevon. The first, an iconic actor. The second, a revered musician. Both men, sadly, are no longer with us. Mesothelioma claimed them both. And this spring, one will be feted with a posthumous award named in memory of the other.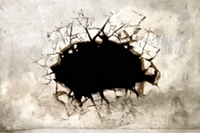 Second Try for Landmark Asbestosis Lawsuit
It's a tale of two asbestosis victims: one, who is hoping to pursue some form of asbestosis compensation, whereas another true victim of asbestosis, who saw his asbestosis lawsuit vacated, will have to go through the rigors of another trial while puffing on oxygen 24/7.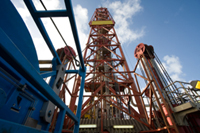 Double Toxic Whammy: Asbestos Drilling Mud and Asbestos Drywall Exposure
Like many people who worked with asbestos a few decades ago, Calvin, age 47, was never warned of its dangers. It never occurred to Calvin that he could wind up with a lung disease like asbestos mesothelioma or asbestosis from working with asbestos drilling mud.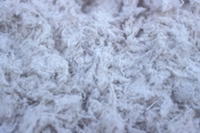 Washington Man with Terminal Cancer Wins Asbestos Lawsuit
Roger Hammet, an 84-year-old Vashon, Washington resident, recently won an asbestos lawsuit after contracting terminal cancer during his tenure as a deckhand on the north end ferry in the Washington port town, according to the Vashon-Maury Island Beachcomber Reporter.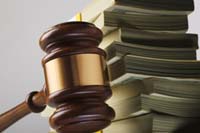 $10 Million Asbestos Settlement Considered Largest in Missouri History
A $10 million settlement in an Asbestos lawsuit is bittersweet for the family of the primary plaintiff. Nancy Lopez originally filed suit in March of last year, alleging asbestos exposure in her work area. But she never lived to see the settlement, after succumbing to asbestos cancer eight months later, on October 9, 2010, at the age of 56.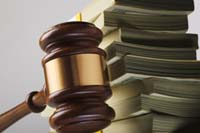 Asbestos Awards Increasing, Asbestosis Award Highest
While some recent reports indicate that the number of asbestos claims are decreasing, plaintiff awards appear to be increasing. In May 2001, $322 million was awarded to a Mississippi man, making it the largest asbestos lawsuit in history. Not even close but still a substantial settlement, $10 million was awarded last month to a Missouri woman and on December 11, 2011, a former plastics compounder was awarded $2 million.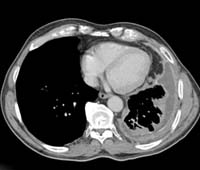 Asbestos Drilling May Have Led to Death of UK Man
The death of John Shiers from cancer, which has been alleged to come from asbestos drilling, has raised questions about housing providers across the United Kingdom, Inside Housing reported.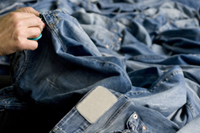 Widow Says Doctors Linked Asbestos to Lymphoma
Lorraine's husband passed away last month after a long struggle with non-Hodgkin's lymphoma. He was only 53 years old. Although asbestos mesothelioma is not mentioned on his death certificate, questions that doctors asked Lorraine haunt her. "The pulmonologist and the infection control doctors asked me frequently if he worked around asbestos," Lorraine says.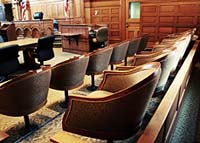 Judge Removed in Asbestosis Cancer Case
The Mississippi Supreme Court granted a request by Dow Chemical Company's Union Carbide unit to disqualify the judge who presided over a recent asbestosis cancer case that ended with a verdict of $322 million against the business, Bloomberg reported.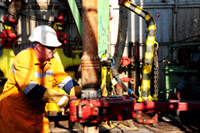 Asbestos Drilling Mud Litigation: "I Want to Get the Ball Rolling"
In 1975, Al joined the oil industry where he worked with asbestos drilling mud as a mud engineer—back in the day when no one was given safety equipment. "If I have contracted some kind of asbestos-related lung disease and there is compensation, I would like to take part in an asbestos lawsuit," Al says, "because maybe a few years down the line, I might need it."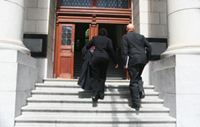 Asbestos Litigation—What's the Holdup?
A former D-Day Veteran's family recently settled an asbestos lawsuit—the defendant admitted "a breach of duty of care." In 2008, just two weeks after Ken Hoggett was diagnosed with mesothelioma, he succumbed to the disease. Many victims of asbestos-related disease can wait years to reach a settlement; many of them have passed away before their day in court, leaving their families to soldier on. LawyersandSettlements asked attorney Steve Knowlton of Locks Law Firm why asbestos victims have to wait so long to litigate.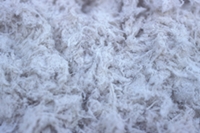 Texas Man's Family Seeking Asbestosis Compensation from Former Employers
The family of a Texas man who reportedly developed pulmonary asbestosis while working around asbestos-containing products throughout his career has decided to file a lawsuit against the man's former employers.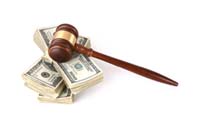 "It's Great That Mr. Brown Got a $322 Million Asbestos Drilling Mud Settlement, but Some of Us Still Have Nothing"
"It's great that [Thomas C. Brown] got a $322 million settlement verdict in his asbestos lawsuit but it would also be great if companies like Union Carbide and Chevron Phillips Chemical could spread the money around," says Monty, who worked with asbestos drilling mud for years and is now suffering from respiratory problems. "They could at least pay for our asbestosis testing."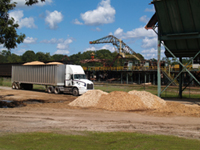 Libby Woodchips: Asbestos-Mesothelioma Concern?
According to Mike Crill, the Environmental Protection Agency (EPA) "screwed up big time" by covering up potentially asbestos-contaminated wood chips in Libby. "I know that millions of dollars have been spent cleaning up this town but that doesn't resolve the issue of people being exposed to asbestos," says Mike. "Government officials have downplayed asbestos mesothelioma since they came to Libby."
Page:
1
-
6
7
8
9
10
11
12
-
20
Next»