Asbestos News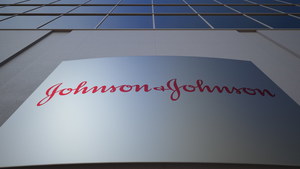 Daubert Hearing Underway is Crucial to Johnson & Johnson Asbestos Talc Lawsuits
: Johnson & Johnson is hoping to snuff out over 20 plaintiffs' expert witnesses from the multi-district litigation in a Daubert Hearing that began this week. The plaintiff cases are built on expert testimonies who say that asbestos fibers have been found in samples of talcum powder provided by plaintiff lawyers purchased on eBay and other places.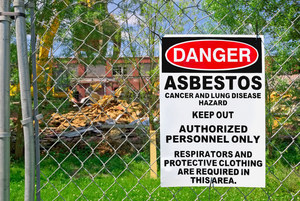 San Diego Firefighters Exposed to Asbestos at Training Facility
Until last summer, San Diego firefighters were training in a facility built with asbestos. Because their training activities involving breaching walls and doors, some firefighters were exposed to asbestos for hundreds of hours over two decades. Now almost 1,000 firefighters have filed documents to ensure their right to financial compensation for asbestos cancer.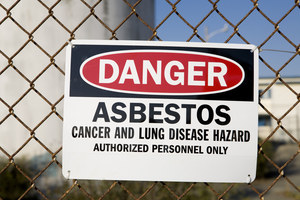 Merchant Marine Asbestos Cases from 1989 Reinstated
Back in the late 1980s merchant mariners began filing asbestos mesothelioma lawsuits against ship owner and manufacturing defendants in the Northern District of Ohio. Most of the claims languished in the court system – until April 9, 2019 when a U.S. District Court Appeals for the Third Circuit reinstated two lawsuits filed by the estates of two merchant marines.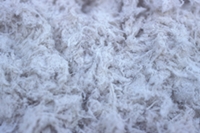 Will the New Asbestos Regulation Put the Public at Risk?
The U.S. Environmental Protection Agency (EPA) has enacted a new rule to purportedly strengthen oversight on asbestos: it will review applications for using asbestos in consumer products. But the agency's critics and consumer groups argue that this rule makes it easier for asbestos to be used in consumer products, from construction materials to plastic bags.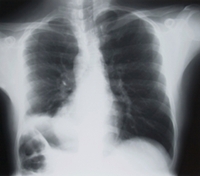 Asbestos Mesothelioma Passed from Father to Son, Guilty Verdict for Defendant Liberty Utilities (Park Water) Corp.
Los Angeles, CA: A California jury recently awarded Alfred Mata and his wife $11.4 million in an asbestos lawsuit against Liberty Utilities (Park Water) Corp. Alfred developed mesothelioma from his father, who worked with water pipes that contained asbestos and brought the fibers home on his clothes.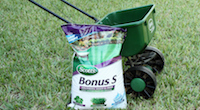 New Evidence Reopens Scotts Turf Builder Mesothelioma Lawsuit
Trenton, NJ Environmental law has become better at protecting consumers from asbestos exposure in recent decades. But mesothelioma has a very long latency period, sometimes as long as 50 years. The plaintiff's case in many asbestos mesothelioma lawsuits depends on finding very old samples of the product implicated in exposure. That's tough, especially when those samples tend to be in the possession of the defendant.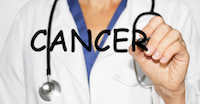 Asbestos Mesothelioma Lawsuit Currently Underway in New Jersey
New Brunswick, NJ: Jurors at an asbestos lawsuit currently underway in New Jersey have heard that an expert witness for the plaintiff may not have considered all statistical and reported evidence in his analysis which led him to believe that talcum powder manufactured by co-defendant Johnson & Johnson (J&J) does currently, or did at one time contain asbestos.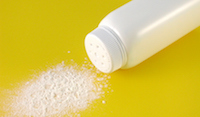 Lanzo Talcum Powder Mesothelioma Toxic Tort Trial Opens in New Jersey
New Brunswick, NJ Next week the New Jersey Superior Court will hear opening arguments in Lanzo v. Cyprus Amex Minerals Co, the second Johnson & Johnson talcum powder mesothelioma case to go to trial. The first toxic tort lawsuit to allege a link between J&J's talcum powder products and mesothelioma ended in a win for J&J. Another case involving Colgate-Palmolive's Cashmere Bouquet talcum powder settled. There's a lot riding on the outcome of Lanzo .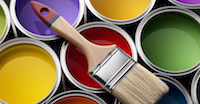 Asbestos Mesothelioma Verdict for the Plaintiff worth $22.17 Million
Alameda County, CA: An asbestos lawsuit brought by the family of a man who died from asbestos mesothelioma concluded last week on December 11 with a decision worth a combined $22.17 million favoring the plaintiff. The award includes $4.6 million in punitive damages against co-defendants Imerys Talc America Inc. and Vanderbilt Minerals LLC.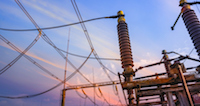 Mesothelioma Victims and Their Families Win Lawsuits against Insulation Supplier
Boston, MA: Veteran attorney Andrew Wainwright and the Thornton Law Firm in Boston, Massachusetts have been handling mesothelioma lawsuits on behalf of individuals with asbestos-related illnesses since 1978. He knows the issues well. Although the use of asbestos has been curtailed Wainwright says victims of its deadly effects and cases of mesothelioma continue to come forward.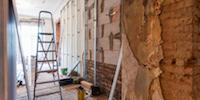 Asbestos and Environmental Law
Massachusetts: Any asbestos lawsuit, whether it be founded upon asbestosis, asbestos mesothelioma, asbestos cancer or any other form of asbestos disease carries underpinnings of environmental law. That's because the environment is such an integral component of today's safe workplace, that environmental law policy is central to how employers create and maintain their work environments, and how they equip employees working with hazardous materials to protect their health.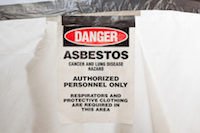 Mesothelioma Lawsuit Jury Verdict Goes to Plaintiff for $12.9 Million
Oakland, CA: No one conversant with environmental law remains so without a full understanding of the risks associated with asbestos, a substance once widely-used for its insulating properties in spite of growing evidence that asbestos is a carcinogen. While asbestos is still employed in some industrial applications, its use is tightly regulated. This, unlike the backdrop of decades past when policies and protocols around asbestos were, as alleged in scores of lawsuits, found lacking. To that end, a mesothelioma lawsuit filed by the widow of an asbestos mesothelioma victim speaks to the risks associated with direct, as well as indirect contact with asbestos fibers.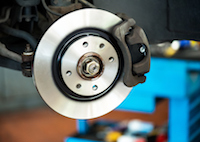 Michigan Widow Files Asbestos Lawsuit
Port Huron, MI: A woman from Michigan claims her late husband, who died of lung cancer, was felled from the aftereffects of asbestos exposure while on the job. To that end, plaintiff Phylis Rutledge filed an asbestosis lawsuit on behalf of the estate of Warren Rutledge against a host of defendants.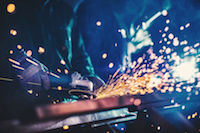 Mesothelioma Lawsuit Revived in California
Los Angeles, CA: A mesothelioma victim who alleges her asbestos disease was caused by exposure to her late husband's work clothes has seen her asbestos mesothelioma lawsuit revived after it was originally lost to a summary judgement ruling in favor of the defendant.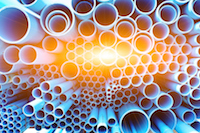 Legal Wrangling Over Cost of Asbestos Settlement Continues Long After Victim Dies
Phoenix, AZ: Litigation surrounding the death of an underground pipe worker allegedly exposed to asbestos, demonstrates what often goes on behind the scenes that serves to shift the focus away from the victim, and onto defendants seeking to cover their financial losses. Many an asbestosis lawsuit has alleged failures on the part of employers and those responsible for work sites have resulted in unprotected exposure to asbestos, causing asbestosis disease, mesothelioma and other diseases associated with exposure to the deadly carcinogen.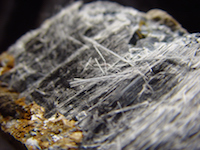 $4 Million Mesothelioma Plaintiff Verdict Upheld on Appeal
New York, NY: A victim of mesothelioma who has been made to wait for two additional years while his asbestos lawsuit jury award was appealed by the defendants, has seen his asbestos lawsuit battle finally come to an end after an appeals court upheld a lower court ruling.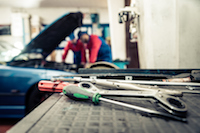 Evidence in Asbestosis Claim Failed to Meet California Minimums for Plausibility
Los Angeles, CA: While some might characterize it as a case of legal hair-splitting, a California appeals court nonetheless upheld state legal statutes and affirmed a lower court's ruling in granting summary judgement to the defendant in an asbestosis lawsuit. The ruling was based on grounds that the plaintiff was unable to prove exposure, or probability of exposure, to asbestos.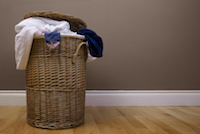 Mesothelioma Victim Washed Late Husband's Work Clothes
Rochdale, UK: It's rare, but it happens. And when it does, it's devastating for the victim, and the victim's family. What's even more tragic is that Vivienne Swain, a native of the UK who resides in Rochdale, has suffered loss twice: once when her husband died from a brain disease in his early forties, and now through a diagnosis of Mesothelioma. Swain now faces the loss of her own life: there is no cure for asbestos mesothelioma. When she was diagnosed in August of 2015, she was given three years to live.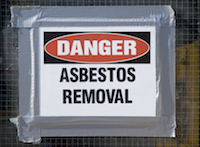 Asbestosis Risk has been known since Roman Times
Edmonton, AB: While a class action lawsuit waged against Halliburton Co. has gone on for some 14 years, it's been more than 114 years that knowledge about the dangers of asbestos and asbestosis lung disease has been known. Only in the last few decades has the industrialized world taken the risks of asbestos seriously by phasing asbestos out in certain products, and asbestos abatement procedures for the renovation industry has reflected the adoption of asbestos as a carcinogen, and a truly hazardous material.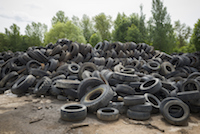 Salvage Owner Jailed for Asbestos Violations
Owensboro, KY: It's a situation that is the closest one might come to a crystal ball: the sentencing of a salvage company owner who allowed the demolition of an asbestos-laden tire plant without protecting his workers from asbestos fibers. As it takes asbestos mesothelioma some 30 years to emerge in most cases, it is not beyond the realm of possibility that new asbestos claims may well be stemming from this incident three decades from now.
Page:
1
2
3
4
5
6
7
8
9
10
-
20
Next»