Asbestos News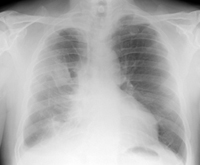 $3.9 Million Award for Estate of Asbestos Mesothelioma Victim
William LaParl contributed 35 years of service to the Merchant Marines and had looked forward to a long and restful retirement. Instead, the Michigan man was diagnosed with asbestos mesothelioma, an incurable disease affecting the linings of the lung and internal organs triggered from exposure to asbestos.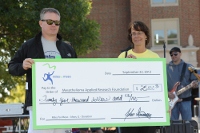 Miles for Meso 5K Raises $25,000 for Mesothelioma
–The 4th Annual Miles for Meso, a 5K race and walk presented by the Simmons Law Firm, has raised $25,000 to support research for mesothelioma, a deadly cancer caused by asbestos exposure. Since the Alton, IL race started in 2009, it has raised nearly $100,000 for mesothelioma research.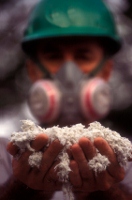 Asbestosis Victim and Former Asbestos Remover Comes Clean
Neal removed asbestos from buildings in the 1980s. "We removed it as fast and as efficiently as possible, regardless of the fact that we were breaking the rules," he says. "We left sites contaminated with asbestos because we were encouraged by our employer to do so."
Bethlehem Steel Asbestos Lawsuits
Richard's father died from a cancer that is considered asbestos-related: he worked at Bethlehem Steel Corporation in the 1950s, at a time when no protective gear was issued but the dangers of asbestos exposure were known—and on record.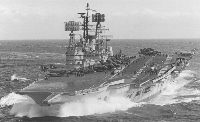 Asbestosis Disease Victim's Retirement Years Anything But Golden
It may have happened in England. And the family of a UK man who died from pneumonia complicated by asbestosis may not be quite ready to launch an asbestosis lawsuit just yet. Be that as it may, the one thing about asbestos is that it knows no bounds. And what happened to Michael Ward, from Whitwell, near North Yorkshire, could happen anywhere, at anytime to anyone exposed to asbestos fibers.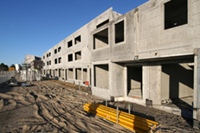 Canadian Asbestos Industry dealt Death Blow
Pundits are calling it the death rattle of the asbestos industry. Yesterday Canada dropped its opposition to list asbestos as a hazardous material, but the listing itself will not ban the sale of asbestos to developing countries. Instead, this move is intended to curb the use of the fire-resistant substance, which also causes mesothelioma, asbestosis, cancers and other diseases.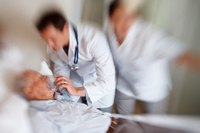 Verdict in Drilling Mud Trial Vacated, But Plaintiff Still Needs Oxygen 24/7
His drilling mud lawsuit victory may have been overturned on a technicality. However, there is little doubt that plaintiff Troy Lofton has been adversely affected by asbestos drilling mud in some way: during testimony at his trial, the former oil and gas rig worker required constant use of an oxygen bottle, with life-giving oxygen fed through his nose with a tube.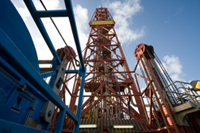 Asbestosis and Asbestos Drilling Mud Lawsuits Differ by State, says Attorney
It's hard to imagine that asbestosis lawsuits are on the rise, but huge corporations used asbestos up until 1989. "Many people are getting sick (or will get sick) with asbestosis and other health issues, particularly in the drilling mud industry," says asbestos attorney Allen Vaught. "And we will continue to see cases for the next twenty or thirty years."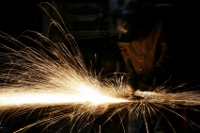 The Ebb and Flow of Asbestosis Lawsuits
Things appear to be very active on the asbestosis lawsuit front, with various actions in the pipeline. Plaintiffs allege grievous injury or death, while defendants claim they should be free from liability. Caught in the crosshairs is a substance that was banned from use in new products decades ago, but continues to make an appearance both in the nation's courts and in the lives of those affected.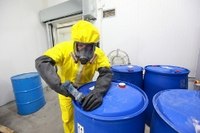 Simmons Firm Secures $2.86 Million Jury Verdict Against RT Vanderbilt for Family of Mesothelioma Victim
– A Delaware jury awarded a $2.86 million verdict last week to the family of Michael Galliher, who died from mesothelioma, a rare and aggressive cancer caused by exposure to asbestos fibers. Simmons Firm attorneys Randy Cohn, Conard Metcalf and Bill Kohlburn represented Galliher's family, including his wife, sons and four grandchildren, against RT Vanderbilt In re Asbestos Litigation Michael Galliher, No. 10C-10-315 (Del. Super. Ct., New Castle City.). It is the largest asbestos verdict against a single defendant in Delaware in over a decade.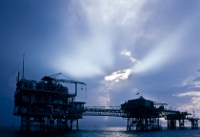 Asbestos Drilling Mud—Old Timer Weighs In
Larry spent 40 years--half his life—working as a drilling mud engineer and later as a consultant for various oil and gas drilling rigs. You could say he is familiar with asbestos drilling mud. "Mentally I'm as good as I ever was, which isn't saying much," Larry says, laughing. "If I were any smarter I wouldn't have been mixing asbestos."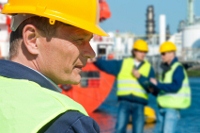 Mesothelioma Victim Using His Final Days to Warn Others
If there is one thing about mesothelioma, it is that the disease is no respecter of boundaries. Asbestos poisoning continues to be a scourge around the globe. Regardless of whom is affected by asbestos mesothelioma, or where, the symptoms and outcome are the same whether the victim is from Plymouth, Michigan or Plymouth in the United Kingdom.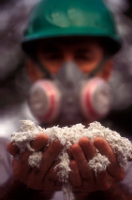 Asbestos Memories = Asbestosis Today?
Ken hasn't been diagnosed with asbestosis...yet. "My asbestosis lawyer (through LawyersandSettlements.com) recently sent my x-rays to environmental disease specialists," says Ken. "He told me that I have to be diagnosed with asbestosis to file a claim but there are also other illnesses that come with it, which I might have. So I'm thankful that he is proactive for me."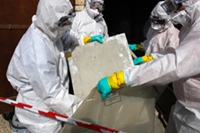 Asbestos Lawsuits On The Rise, Awards Increase in Value
There is a new term floating around courtrooms, and articulated in many an asbestos lawsuit: 'asbestos wives and daughters.' The phenomenon denotes family members of asbestos workers who unknowingly brought asbestos fibers into their homes from the workplace, only to 'infect' a beloved family member.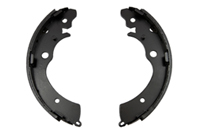 Asbestos Lawsuits: Companies Put Workers' Lives at Risk
More and more asbestos lawsuits, alleging employers knowingly put their employees' lives at risk by exposing them to asbestos—and the possibility of mesothelioma, asbestosis and other asbestos injuries—are being filed against the companies responsible for asbestos exposure. In some cases, the lawsuits allege employers were egregious in knowing full well about the risks associated with asbestos exposure, but still failing to properly protect their employees.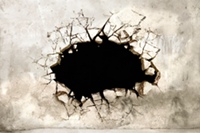 Drilling Mud Defeat or Mere Fork in the Road?
What a difference a year can make. Last April, Thomas Brown was celebrating what was heralded as the largest asbestos award for a single plaintiff in US history. Brown was awarded, by a trial jury, the unprecedented sum of $322 million in combined damages for injuries allegedly stemming from his work with drilling mud.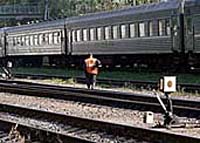 Asbestosis: The Sadness Never Goes Away
Rosemary knows it is way too late to file an asbestosis claim—her father died from asbestosis back in 1961. "Maybe I can help someone who is sad about losing their father to asbestos, I want them to know they aren't alone," she says.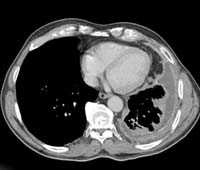 "Two Disease" Rule in Pennsylvania a Godsend for Asbestos Mesothelioma Patients
An asbestos lawsuit ruling by the Pennsylvania Supreme Court in February of this year translates to encouraging news for anyone diagnosed with incurable lung issues related to asbestos cancer and Mesothelioma. While the ruling is indigenous to Pennsylvania, the decision nonetheless creates a useful precedent.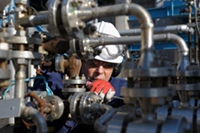 File Asbestos Drilling Mud Lawsuit Sooner Than Later
Current and former oil industry employees, including mud engineers, who worked with asbestos drilling mud should be tested for asbestos-related disease and file a drilling mud lawsuit sooner than later. A number of asbestos mud workers have developed respiratory problems that may develop into a life-threatening disease such as asbestosis.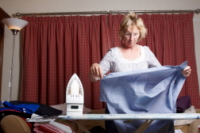 Take-Home Asbestos Wife Can Sue, IL Supreme Court Rules
The Illinois Supreme Court ruled yesterday against CSX Transportation and in favor of the family of Annette Simpkins of Granite City, IL, who died of asbestos-related cancer after her husband brought the toxic dust home on his clothing from the railroad. The ruling yesterday returns the case to Madison County, Ill., for trial after a majority of Supreme Court justices found that an employer has an obligation to warn workers and their families about the dangers linked to take-home asbestos exposure.
Page:
1
-
5
6
7
8
9
10
11
-
20
Next»