Asbestos News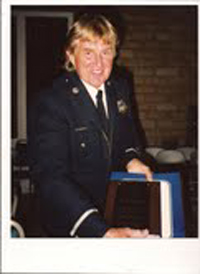 Firefighter Dad Exposed to Asbestos
"I filed an asbestos claim with LawyersandSettlements because I believe everyone should know the risks our firefighters take," says Sheri, whose fireman father (pictured) died of lung cancer. "I'm not looking for compensation - something should be done because even young firefighters are getting diagnosed with asbestosis and mesothelioma.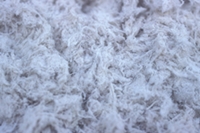 Asbestosis Linked to Lung Cancer in Study
A new study suggests a link between asbestosis and lung cancer. The study, published earlier this year, examined the link between smoking, asbestos, asbestosis and lung cancer, and suggested that asbestosis and lung cancer were linked.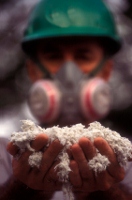 Asbestos: A Killer, 40 Years Later
Anyone who has lived with someone with mesothelioma or asbestosis will tell you that such diseases, caused by asbestos exposure, are horrific and painful for their victims. Unfortunately for victims, exposure to asbestos fibers 40 years ago can result in such fatal conditions today. And it is not just the people who worked directly with asbestos that are at risk.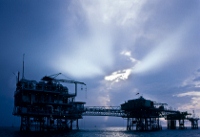 What Happens to Asbestos Drilling Mud After the Fact?
The health effects of drilling mud have long been the basis of research and conjecture, as well as litigation. Workers toiling on oil rigs within close proximity to drilling mud that allegedly contained asbestos, either recently or years previous, have remained concerned over the potential for long-term health effects. Many workers have taken ill with asbestosis and filed a drilling mud lawsuit. Some plaintiffs have not lived to see the outcome of their trials.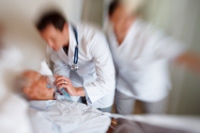 Employees Litigating Over Alleged Asbestosis Lung Cancer Link to Nassau Coliseum
Things are heating up for the owners and operators of the famed Nassau Coliseum, current home of the New York Islanders hockey franchise and numerous other sporting events. What's causing all the heat is asbestosis, with many an asbestosis lawsuit representing several plaintiffs coming into the pipeline.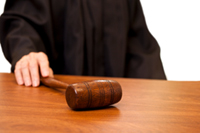 Possible Changes to Asbestos Litigation
Proposed changes to asbestos claims have some people worried the alterations will slow down the asbestos lawsuit process, delaying lawsuits until plaintiffs have died. But the lawmaker who proposed the changes says they will help clarify whom plaintiffs hold responsible for asbestos cancer claims.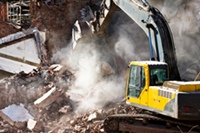 Asbestos Drilling Mud Part of Landfill, Says Trucker
Austin worked in the Ventura oil fields from 2008 to 2012 as a heavy equipment operator, and during that time, he worked with asbestos drilling mud. Now Austin is concerned about asbestos exposure and is considering filing an asbestos drilling mud lawsuit.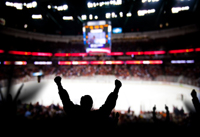 Pending Asbestos Lawsuit Surrounding Nassau Coliseum Could Grow
At 41, it's the second-oldest arena currently in use by any team in the National Hockey League. Elvis has played there. So have David Bowie and Queen. There is little doubt the venerable Nassau Veterans Memorial Coliseum located on Long Island in Uniondale, New York, and commonly known as simply the Nassau Coliseum, is rich in history and tradition. But it also may have something else, as a pending series of lawsuits may suggest: asbestos contamination, and the potential for asbestos mesothelioma.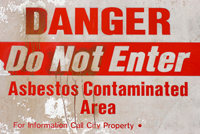 Men to Face Jail Time for Asbestosis Exposure
Even though there are strict laws governing people who work with asbestos - designed to limit their risk of asbestosis disease - employers and organizations looking to cut corners may still put their employees in jeopardy. Asbestosis lawsuits have been filed against companies whose actions are blamed for employees becoming ill with the condition. Meanwhile, three men have been convicted for exposing students to asbestosis.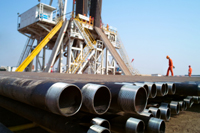 What Role Does Jones Act Play in Drilling Mud Lawsuits?
A drilling mud lawsuit, mired in controversy when the first trial was vacated due to revelations surrounding a judge with a perceived conflict of interest, was retried with the jury eventually finding for the defense. The plaintiff in Union Carbide Corp. et al. v. Brown, No. 2006-196 was initially awarded a staggering $322 million. The retrial effectively reversed that decision, and left the plaintiff with nothing.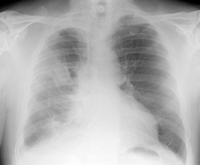 Asbestos Lawsuits: Continuing Fall from Grace
A group of lawyers who represented asbestos victims in Libby - many of those victims now have asbestosis and other lung diseases - are seeking about $4 million in fees and expenses for working more than 16,000 hours over 11 years on their clients' cases that settled for almost $20 million.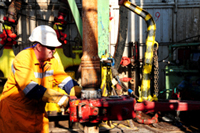 Drilling Mud Engineer Remembers Asbestos "Like Being in a Sandstorm"
Les had a long and successful career as an asbestos mud engineer, but he's paying for it now. He was diagnosed with chronic obstructive pulmonary disease (COPD), but it could be a whole lot worse. Many of his co-workers exposed to asbestos - from rigs to mines - have succumbed to asbestos mesothelioma.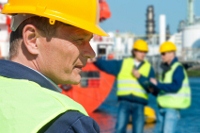 $322MM Asbestos Lawsuit Verdict Good News for Asbestos Drilling Mud Workers
Last June 2012 the largest single plaintiff's asbestos award of $322 million in US history against Union Carbide and Chevron and Conoco Phillips was retried and a second jury came back with a defense verdict that awarded zero dollars. However, Attorney Ben Stewart sees this asbestos drilling mud lawsuit as "a great victory for drilling rig workers".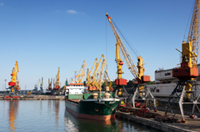 Insurers Facing More Asbestosis Lawsuits
Just last year there were reports that asbestosis lung disease and asbestos lawsuits were decreasing, having peaked about a decade ago. Not so, according to The Wall Street Journal (12/17/12). The insurance industry says previous estimates fell short to the tune of 10 billion dollars.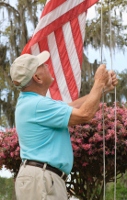 Asbestos Veteran Counts his Blessings
"Many people I worked with on US Navy ships during the war passed away from asbestos related diseases," says Julias. "I have been blessed—I thank god that I didn't get a disease like mesothelioma."
"Don't Wait to File Asbestos Lawsuit," says Asbestosis Victim
It takes William a lot of effort to speak more than a few sentences at a time. And it took him a long time to figure out that his respiratory problems were likely caused by asbestos exposure when he worked in the construction industry. "I'm having a hard time talking to you right now, but I want to get through this—I want construction workers especially to be aware of asbestos exposure," William says, coughing. "Don't wait until you are as sick as me to file an asbestos lawsuit."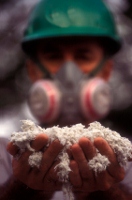 Drilling Mud: An Instant Millionaire and No Opportunity to Enjoy It
When the Mississippi Supreme Court vacated a drilling mud decision that originally awarded $15.2 in damages to plaintiff Troy Lofton, it did so based on a legal technicality and not over any doubt the plaintiff was suffering. Throughout the trial, the former oil rig worker was gasping for air and required oxygen around the clock—even in the courtroom.
Simmons Law Firm Secures $3 Million Jury Verdict Against Crane Co. for Family of Mesothelioma Victim
-- Simmons Browder Gianaris Angelides & Barnerd LLC, a nationwide leader in asbestos litigation, announced today that a New York jury has awarded a $3 million verdict to the family of Gerald Suttner, a pipefitter who died from mesothelioma, an incurable cancer caused by asbestos exposure. For more than a decade, Suttner was exposed to asbestos used in valves manufactured by the defendant, Crane Co.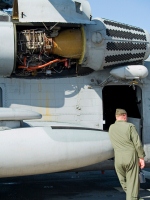 Test for Asbestosis—Don't wait for Autopsy
Mini's father had respiratory problems for many years before he passed away. She believes he had asbestosis lung disease caused by exposure to asbestos when he was an airplane mechanic in World War II.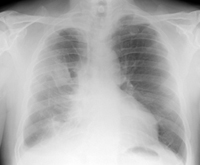 $3.9 Million Award for Estate of Asbestos Mesothelioma Victim
William LaParl contributed 35 years of service to the Merchant Marines and had looked forward to a long and restful retirement. Instead, the Michigan man was diagnosed with asbestos mesothelioma, an incurable disease affecting the linings of the lung and internal organs triggered from exposure to asbestos.
Page:
1
-
4
5
6
7
8
9
10
-
20
Next»