Asbestos News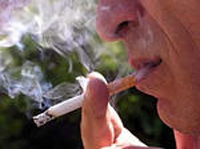 Cigarettes Lead to Asbestos Claims
It is hard to think of anything that could make cigarettes more dangerous, but back in the 1950s, certain cigarettes actually contained asbestos in their filters. Those asbestos-containing cigarettes have led to lawsuits alleging mesothelioma and asbestosis disease, either on the part of people who smoked the cigarettes or those who worked in the factory that supplied the filters. Other lawsuits alleging exposure to asbestos fibers resulting in asbestosis lung disease are still pending.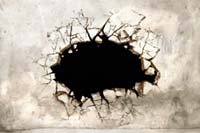 Asbestos Exposure Leads to Lawsuit
An asbestos lawsuit has been filed against an electric company in Missouri, alleging employees were exposed to a risk of asbestosis, mesothelioma and other asbestos-related injuries during their employment. The lawsuit, which seeks class-action status, was filed September 13.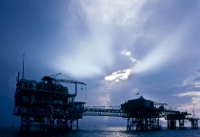 Offshore Drilling Giant Says "Not Guilty" in Drilling Mud Lawsuit
A leading force in the drilling industry and operator of both fixed drilling rigs and drilling ships is currently defending itself against a drilling mud lawsuit, according to its annual filing with the US Securities and Exchange Commission (SEC) in June. Diamond Offshore Drilling Inc. (Diamond Offshore) maintains that much of the litigation centers on entities that may have employed drilling mud before Diamond offshore purchased the platforms.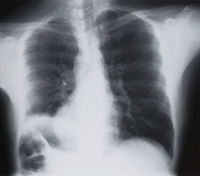 The Litigation and Liability Strategies Behind Asbestosis Lawsuits
Critics of big business and manufacturing accused of turning a blind eye toward the risks associated with working with asbestos, only to turn to bankruptcy to avoid paying the full freight of asbestosis compensation, maintain they have only themselves to blame. An ongoing court case earlier this summer aptly demonstrates the complexities and frustration that can lie on the other side of asbestosis disease.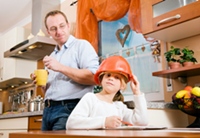 Asbestos Drilling Mud and Effect on Public
Concerns about asbestos drilling mud and the effect it had on engineers and the people working with it are well-documented. Up until the late 1980s, drilling mud contained asbestos, which is a known carcinogen and can cause asbestosis, mesothelioma and lung cancer decades after exposure. Drilling mud itself is used to cool drill bits and flush debris during drilling, and asbestos was added to drilling mud because it was heat resistant.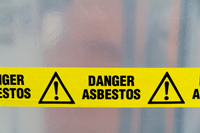 Asbestos Mesothelioma Plaintiff Awarded Nearly $6 Million
About 10 days after a jury in an Asbestos lawsuit awarded the plaintiff nearly six million dollars, one of two defendants remaining in the case at the time of the verdict announced they will appeal the ruling.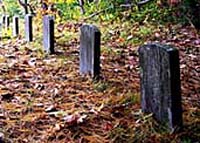 Article Shows Staggering Number of Years Lost to Asbestosis and Mesothelioma
A new report on asbestosis and mesothelioma suggests that a staggering number of years of life are lost to asbestosis lung disease and mesothelioma. The study, using information from the World Health Organization, was undertaken to estimate the global burden of mesothelioma and asbestosis disease.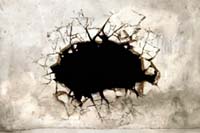 Asbestos Mud Drilling Exposes Workers to Serious Health Problems
Imagine working with a material you were told was safe only to be told later it contained a carcinogen that could cause serious health problems. That is the issue facing many a mud engineer, people who worked with drilling mud, which often has asbestos mixed in. Despite working with a carcinogen, many of the people who worked with drilling mud did so without any protective gear, greatly increasing the chance of their developing asbestosis, lung cancer or mesothelioma.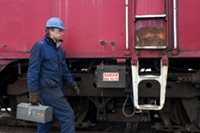 Thousands of Americans Dying from Asbestos Disease Each Year
Each year, an estimated 10,000 Americans die from asbestos-related disease: 3,000 from mesothelioma, 5,000 from lung cancer, and 2,000 from other cancers or respiratory diseases. Between 2000 and 2010, 43,464 Americans died from mesothelioma and asbestosis--- just two of the leading asbestos-caused diseases.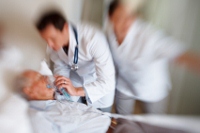 Asbestosis Plaintiff Seeks $1.75 Million in Asbestos Lawsuit
Not that anyone is keeping score, but sometimes with an asbestos lawsuit, the more, the merrier. In this case, no fewer than 23 potential defendants in a lawsuit that seeks $1.75 million in damages. That's the degree of injustice a plaintiff who claims he was exposed to asbestos over a 32-year period feels is involved in the case.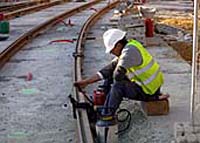 Asbestos Lawsuit Results in $1.4 Million Award
An asbestos lawsuit has resulted in a $1.4 million award to the family of a man who developed lung cancer after asbestos exposure. Although the man did not survive his asbestos cancer, his family continued with the lawsuit and a jury sided with the family in its asbestos claims.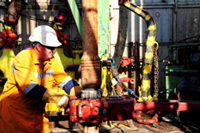 The Tragedy and Complexity of Asbestos Drilling Mud: A Deferred Death Sentence
In today's modern society, it is generally held that the host, sponsor or employer is at least equally accountable, and in some cases, solely accountable for the safety of guests or employees on premises. If you throw a party, the hosts are responsible for making sure attendees make their way home and don't wind up behind the wheel, drunk. In similar fashion the employer is responsible for a safe work environment. In the case of drilling enterprises that utilize drilling mud, the workplace remains unsafe without protective equipment.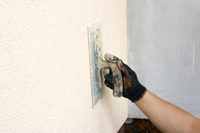 Asbestos Exposure Not Limited to Heavy Industry
When it takes decades for asbestosis to appear and an employee to file an asbestosis lawsuit, it can be difficult to know which employers or suppliers were primarily responsible for the plaintiff's asbestos exposure. This is particularly true if the employee worked in an industry where exposure to asbestos is routine. But a study by one economic consultant suggests that it is not just people who work in heavy industries who are exposed to asbestos.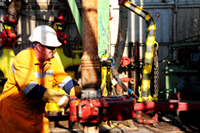 What Lies Beyond Asbestos Drilling Mud?
While there are always risks associated with various industrial activities such as manufacturing, mining and drilling, less-obvious hazards often prove to pose the most risk. With drilling, for oil and gas, the use of drilling mud has evolved to an alleged silent killer due to use of asbestos in the mud itself. Drilling mud is used to cool drilling apparatus and arrives on site in powdered form, requiring it to be mixed. It falls to the mud engineer to mix the material and prepare the asbestos drilling mud for use. The process often exposes the worker, unknowingly, to deadly asbestos.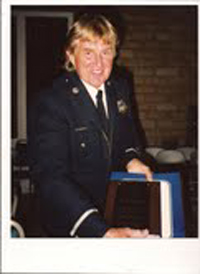 Firefighter Dad Exposed to Asbestos
"I filed an asbestos claim with LawyersandSettlements because I believe everyone should know the risks our firefighters take," says Sheri, whose fireman father (pictured) died of lung cancer. "I'm not looking for compensation - something should be done because even young firefighters are getting diagnosed with asbestosis and mesothelioma.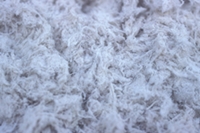 Asbestosis Linked to Lung Cancer in Study
A new study suggests a link between asbestosis and lung cancer. The study, published earlier this year, examined the link between smoking, asbestos, asbestosis and lung cancer, and suggested that asbestosis and lung cancer were linked.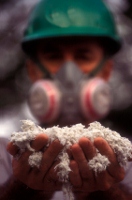 Asbestos: A Killer, 40 Years Later
Anyone who has lived with someone with mesothelioma or asbestosis will tell you that such diseases, caused by asbestos exposure, are horrific and painful for their victims. Unfortunately for victims, exposure to asbestos fibers 40 years ago can result in such fatal conditions today. And it is not just the people who worked directly with asbestos that are at risk.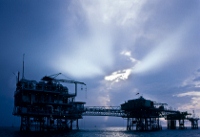 What Happens to Asbestos Drilling Mud After the Fact?
The health effects of drilling mud have long been the basis of research and conjecture, as well as litigation. Workers toiling on oil rigs within close proximity to drilling mud that allegedly contained asbestos, either recently or years previous, have remained concerned over the potential for long-term health effects. Many workers have taken ill with asbestosis and filed a drilling mud lawsuit. Some plaintiffs have not lived to see the outcome of their trials.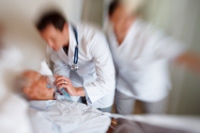 Employees Litigating Over Alleged Asbestosis Lung Cancer Link to Nassau Coliseum
Things are heating up for the owners and operators of the famed Nassau Coliseum, current home of the New York Islanders hockey franchise and numerous other sporting events. What's causing all the heat is asbestosis, with many an asbestosis lawsuit representing several plaintiffs coming into the pipeline.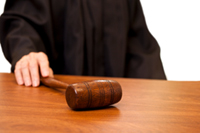 Possible Changes to Asbestos Litigation
Proposed changes to asbestos claims have some people worried the alterations will slow down the asbestos lawsuit process, delaying lawsuits until plaintiffs have died. But the lawmaker who proposed the changes says they will help clarify whom plaintiffs hold responsible for asbestos cancer claims.
Page:
1
-
3
4
5
6
7
8
9
-
20
Next»