Asbestos News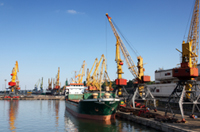 Appeals Court Rules in Favor of Asbestosis Lung Cancer Victim
Baton Rouge, LA: A former cargo worker who was diagnosed with asbestosis disease in 2011 will have his medical costs covered following the ruling of an appeals court in an asbestosis lawsuit.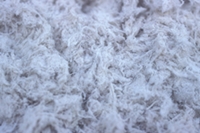 Jury Awards $14 Million in Asbestos Lawsuit
Spartanburg, SC: The family of a man who died of mesothelioma has reportedly been awarded $14 million in their asbestos lawsuit, which alleged that the man's mesothelioma was linked to his time working at a polyester plant. In awarding the $14 million, the jury reportedly found that the owner of the polyester fiber plant, Celanese Corp., was negligent in neither posting warnings about, nor providing protection from, asbestos exposure.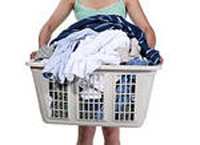 Asbestos Lawsuit Nets $3.5 Million
Florence, AL: The family of a woman who died of mesothelioma allegedly due to secondary asbestos exposure has been awarded $3.5 million in their lawsuit against the Tennessee Valley Authority. The woman's husband died of asbestos-related illness almost 20 years ago, and it was allegedly through him and his work that his wife was exposed to asbestos.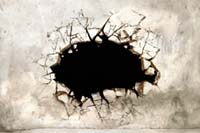 Washington Appeals Court Upholds $4.5 Million Mesothelioma Verdict
While the asbestos mesothelioma victim did not live to see this day, the family of the late Edwin Estenson is nonetheless cheered by the stance of the Washington State Court of Appeals in upholding a $4.5 million damage award in an asbestos lawsuit against Caterpillar Inc. (Caterpillar), the industrial machinery company.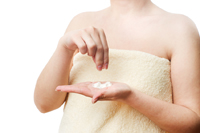 $13 Million Asbestos Verdict against Colgate-Palmolive Over Talcum Powder
The mesothelioma verdict was handed down quietly back in April, but it has huge implications for any consumer and would-be plaintiff who may have used talcum powder manufactured by Colgate-Palmolive. And with 95 percent liability, the defendant winds up with the largest share of the $13 million asbestos jury verdict.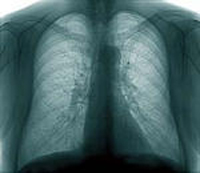 Mesothelioma Lawsuit Results in $1.42M Award
A mesothelioma lawsuit filed against John Crane Inc., has resulted in a $1.42 million award to the family of a man who died of mesothelioma after being exposed to asbestos. The victim, William Voelker, died in 2013 and his widow, Janet Voelker, continued with the lawsuit alleging William's work in the U.S. Navy caused his mesothelioma.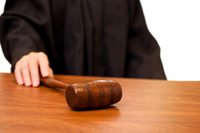 Thousands of Asbestosis Lawsuits Dismissed, but Plaintiffs Can Refile
More than 30,000 asbestosis lawsuits have been dismissed from a multidistrict litigation in Texas because plaintiffs have not been able to prove they have a certain level of breathing disability. The lawsuits have been filed without prejudice, meaning plaintiffs who are able to provide evidence of breathing problems due to asbestos exposure can refile their asbestos lawsuit.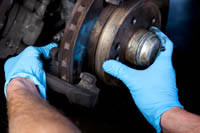 Plaintiffs in Miami Asbestos Lawsuit Ask for $19 Million
In perhaps the most compelling example of how deadly Mesothelioma can be, and how quickly it can kill, a former mechanic who was alleged to have inhaled asbestos dust while in the workplace died from asbestos mesothelioma just three months after his diagnosis. There was no opportunity for the victim, Pablo Gonzalez, to file asbestos claims. His surviving family did it for him.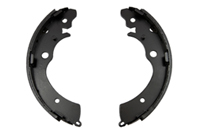 Manufacturer May Be Liable for Machine Causing Release of Asbestos From Another Company's Product
A California Court of Appeals has reversed a summary judgement decision favoring a manufacturer, now allowing the plaintiff to return to a trial court for a strict liability suit against the manufacturer for his wife's death when she developed mesothelioma as a result of asbestos exposure.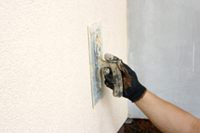 Plaintiff Awarded $6 Million in Asbestos Lawsuit
A plaintiff who filed asbestos lawsuits against more than 10 companies has been awarded $6 million. Michael Dalier filed lawsuits against the companies after he was diagnosed with mesothelioma. Although the award was only made against two companies, and did not include punitive damages, the jury still awarded Dalier millions of dollars.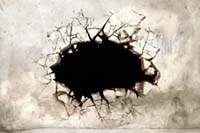 Yet Another Asbestosis Lawsuit Based on Secondary Asbestos Exposure
Yet another asbestosis lawsuit alleging secondhand asbestos exposure through the laundering of clothes has been sent to the highest court in Alabama. At issue, is whether or not premise owners carry liability for family members of employees who come into contact with asbestos as part of their workday.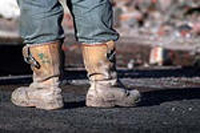 Study: More Than 10,000 Americans Killed by Asbestos Every Year
An analysis from the Environmental Working Group (EWG) Action Fund suggests that as many as 15,000 Americans die every year due to asbestos exposure. Workers exposed to asbestos through drilling mud, construction materials and a host of other products are at an increased risk of asbestosis, mesothelioma and lung cancer.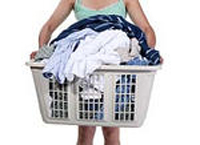 Another Asbestos Laundry Death: Children Continue Wrongful Death Asbestos Lawsuit
An asbestos mesothelioma lawsuit currently winding its way through a Louisiana federal court is minus one claim after a federal judge granted partial summary judgment to the defendant(s) and tossed a claim made by the plaintiffs for mental anguish. A host of remaining claims, however, are still at play.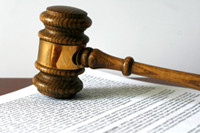 In Some Asbestosis Lawsuits, It's Never Too Late
Proof positive that it's never too late for plaintiffs seeking asbestosis compensation, the Third Circuit earlier this month mandated a district court in Pennsylvania to revisit a ruling in an asbestosis lawsuit that originally went against the plaintiffs in the late 1990s. The thrust of the ruling is that the plaintiffs' original claims alleging asbestosis diseases should be revisited given that the plaintiffs developed lung cancer later on.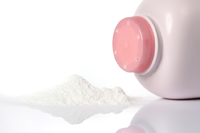 Woman Wins $12 Million Asbestos Talcum Powder Lawsuit
In a move that could open asbestos litigation to consumers, a California woman was recently awarded more than $12 million in her asbestos mesothelioma lawsuit. The plaintiff, Judith Winkel, claimed her development of mesothelioma was caused by asbestos in Colgate-Palmolive's talcum powder.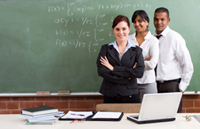 Teacher Asbestos Lawsuit Filed in Europe
In the realm of asbestos litigation linked to serious conditions such as mesothelioma and asbestosis, there are certain professions you can expect to see making claims against asbestos makers. People who work on ships or in shipyards, those who work in construction, and mechanics, for example, all fit the common perception of "asbestos exposure." But a lawsuit filed in Europe suggests that even seemingly benign careers could involve asbestos exposure leading to asbestosis.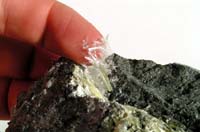 Long-Standing Asbestos Lawsuit Survives Yet Another Legal Challenge
An asbestos lawsuit that has been on the books since 2008 was granted a new lease on life in February when the state court of Pennsylvania denied a motion for summary judgment advanced by the defendant, Oglebay Norton Corp. Oglebay had argued that the Occupational Disease Act for the state of Pennsylvania hampers the suit.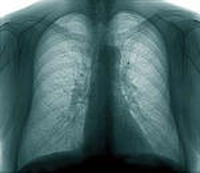 Asbestosis Lawsuit against Carnival Corporation Considered a First
There have been numerous asbestosis compensation lawsuits from plaintiffs stricken with asbestosis disease following a lifetime of work in the shipyards, either building or maintaining ships. So it should come as no surprise that the hugely popular cruise ship industry is not immune to such claims.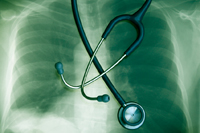 Asbestos Mesothelioma Study Provides Some Insights into Fatal Disease
A 2014 study regarding asbestos mesothelioma and cancer has shown that certain particles are linked to the development of mesothelioma, but did not provide any further information on the issue. The study was conducted after concerns were raised that Minnesota taconite workers had a higher than expected rate of mesothelioma, a fatal condition linked to asbestos exposure. Although the study confirmed suspicions that asbestos was linked to the development of mesothelioma, the study was not able to show if specific asbestos fibers were more strongly linked to the disease.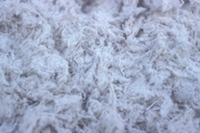 Study: Naturally Occurring Asbestos Poses a Risk
Because the risk of developing asbestosis and mesothelioma after being exposed to asbestos is so high, there are rules to protect employees who regularly work around asbestos. But people who do not work around asbestos might also be at risk of asbestos cancer, asbestosis and other serious health problems, without even knowing about it. Usually, this secondary asbestos exposure is due to a loved one working with asbestos - and may result in an asbestos lawsuit being filed. But a new study suggests that naturally occurring asbestos might also pose a problem.
Page:
1
2
3
4
5
6
7
8
9
10
-
20
Next»