Asbestos News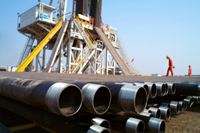 Australian Driller Takes Asbestos Drilling Mud Very Seriously
What follows is a good indication that drilling mud, in spite of the knowledge we possess concerning the dangers, can still contain asbestos. It's also indicative that this is a global problem. That said, there are operators out there who take it very seriously and are prepared to act.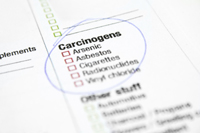 Actor's Widow Files Asbestos Lawsuit
Among the long list of industries that one expects to see involved in an asbestos lawsuit, the television industry might not rank high. Generally, when it comes to asbestos claims, plaintiffs and their families tend to be involved in construction, oil and gas, or other heavy industries. But, a recently filed asbestos lawsuit alleges that even television actors are vulnerable to asbestos injury.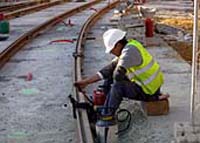 Fifty Years Following Exposure, Asbestosis Plaintiffs Receive $1.7 Million
It is not uncommon in an asbestosis lawsuit to see plaintiffs suffering from asbestosis disease and fighting for compensation 30 years or longer following initial exposure to asbestos. That's due to the long incubation period inherent with asbestos, where ingested fibers can lay in wait within the body for decades before suddenly manifesting into asbestosis, or mesothelioma.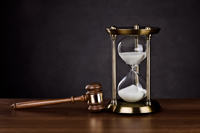 When Does Statute of Limitations Run in Asbestos Drilling Mud Lawsuits?
In any lawsuit, there can be some dispute over when the statute of limitations began running, but in cases involving asbestos drilling mud, the exact time the statute of limitations begins running is even less clear. That is because a great deal of time can pass between the time a person works with drilling mud and the time he or she develops lung problems. Even after the lung problems develop there can be a substantial gap from becoming ill to learning that the asbestos drilling mud may be linked to the lung problems. Those gaps in time make it difficult to know for sure when the statute of limitations has run out.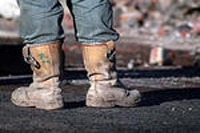 Plaintiffs Awarded $7.25 Million in Asbestos Lawsuit
An asbestos lawsuit filed by the family of a shipbuilder who died of mesothelioma has been awarded $7.25 million in its lawsuit against RSCC Wire & Cable. The jury in the lawsuit found in favor of the man's family, awarding both survival damages and damages for wrongful death.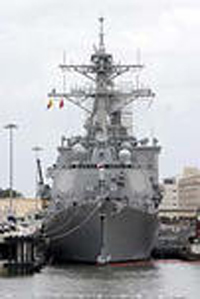 New Asbestosis Disease Lawsuit Filed in California
Larry H. Speer was hit with a diagnosis of malignant mesothelioma this past December. Mesothelioma, which is a form of asbestosis disease, is a grievous condition triggered by exposure to asbestos fibers. There is no known cure. But Speer is wasting no time in an attempt to provide for his family and hold those entities allegedly responsible for his disease to account.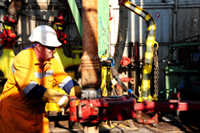 Drilling Mud Engineers Seek Compensation in Drilling Mud Lawsuit
A notable example of the kinds of allegations various enterprises are facing with regard to asbestos drilling, and health issues faced by plaintiffs after alleged exposure to asbestos through contact with drilling mud, is the sizeable lawsuit filed back in the summer involving a host of plaintiffs and defendants.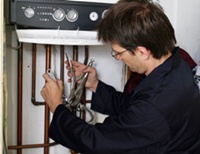 Asbestos Lawsuit Plaintiff Says Asbestos Concern Fell on Deaf Ears
A plumber whose complaints and concerns about an alleged presence of asbestos at a Staten Island hospital fell on deaf ears was fired in December. The plaintiff in an asbestos lawsuit claims that he was let go because he spoke up.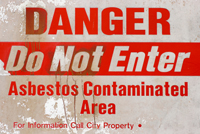 Asbestosis Lawsuits Complicated for Plaintiffs
One of the more controversial areas of litigation is that of the asbestos lawsuit, alleging people were put at a higher risk of asbestosis disease because of exposure to asbestos. Critics argue that plaintiffs in asbestosis claims are encouraged by lawyers to go after too many defendants to increase the chances they will win their lawsuit. Whether the argument is correct or not, what is often lost in the debate is the devastating effect of asbestos exposure on people who become sick from it.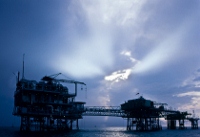 Asbestos Drilling Mud Exposure a Concern Decades Later
One of the recurring themes with asbestos, whether dealing with asbestos drilling mud, asbestos in construction or asbestos in any of a number of other industries, is that asbestos exposure can come back to haunt a person many years later. And it does not matter if a person was exposed to asbestos through drilling mud or any other manner, that exposure has been linked to illness decades after the fact.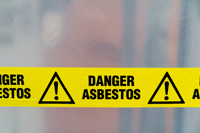 Will 2013 Demolition Result in Asbestos Cancer Claims in the Future?
While many an asbestos lawsuit stems from an individual working in an industrial setting whereby there is alleged exposure to the known carcinogen, the potential for exposure is not limited to such industrial applications. Other sectors, such as the renovation industry, can provide such hazards. And sometimes just being in the wrong place at the wrong time could prove lethal decades down the road.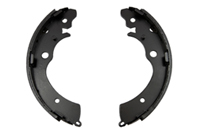 Family of Asbestosis Disease Victim Receives Two Sets of Awards
While many an asbestosis lawsuit has centered on industries such as shipbuilding and the renovations industry, where asbestos was at one time a popular choice for insulation, asbestos remains an important component associated with automotive brakes. A recent asbestosis claim highlights the risks associated with improperly handling the material that goes into the manufacture of automotive brake linings.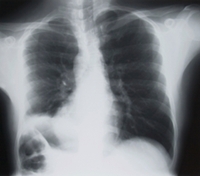 What You Don't Know Can't Hurt You? Tell That to Drilling Mud Victims
The old adage of "what you don't know won't hurt you" does not apply to asbestos and the drilling mud that at one time housed it. Many a drilling mud lawsuit alleges that oil rig workers charged with the task of mixing powder with water and/or other chemicals to produce the drilling mud integral to the drilling industry had no clue as to the risk.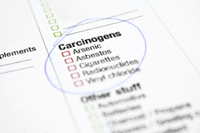 Asbestos Litigation in the News, but Not Always for the Right Reasons
Asbestos lawsuits have been in the news lately, casting a negative shadow on people who file asbestos claims alleging serious health problems linked to their exposure to the carcinogen. Plaintiffs allege they or their family members were exposed to asbestos, putting them at risk of cancer, mesothelioma and asbestosis.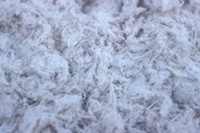 Asbestosis and Asbestos
When it comes to asbestos exposure lawsuits, health problems such as mesothelioma and lung cancer tend to get most of the attention, but asbestosis is also a serious condition linked to asbestos exposure. Similar to lung cancer and mesothelioma, asbestos disease affects the patient's lungs, severely restricting the patient's ability to breathe.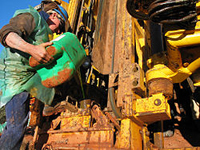 Used Drilling Mud Dumped in California's Central Valley
Toxic drilling mud has the potential to harm more people than the mud engineer who comes into direct contact with the substance. And while the drilling rig employee carries the most risk of inhaling floating asbestos fibers when drilling mud is mixed from its original powdered form, it's what happens after the drilling mud is spent that has many residents of the Central Valley area of California concerned.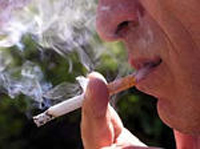 Asbestos Cancer and Lung Cancer Connected for Former Kent Smokers
Columnist Joe Nocera writing in the New York Times December 3 came down hard on lung cancer lawsuits that claim exposure to asbestos, spinning lung cancer into asbestos cancer. His position is that with the dangers of smoking well-known, successfully litigating lung cancer cases is a tough go, so lawyers have attempted to find a connection between lung cancer and asbestos claims.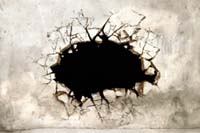 UK Steel Plant Workers Alleged to Have Had "Snowball Fights" with Asbestos
Sadly, it appears to be an old story but one that still has a few chapters yet to be written. To that end, experts conversant with asbestosis disease in the UK say that asbestos cases from exposure dating back decades are not expected to peak before 2016.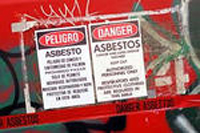 Asbestos Drilling Mud Claims: When an Asbestos Lawsuit Is Not a Typical Lawsuit
Asbestos drilling mud lawsuits are similar to other asbestos claims because they all tend to allege that employees were exposed to asbestos without being properly warned of the risks and without being given adequate safety gear. Asbestos drilling mud lawsuits and other asbestos lawsuits also tend to involve claims about serious health problems linked to the asbestos exposure - health problems such as asbestosis and mesothelioma. But as court documents from a lawsuit in 2003 show, asbestos drilling mud lawsuits are distinct from other asbestos claims.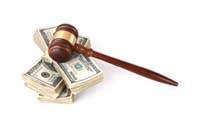 Mesothelioma Victim Awarded $8 Million
It's been some time since we've heard about an Asbestos lawsuit from smoking. Nonetheless, a recent jury award to a plaintiff who claims to have smoked a particular brand of cigarettes from 1952 to 1956 burdened the Lorillard Tobacco Company with a major portion of fault.
Page:
1
2
3
4
5
6
7
8
9
10
-
20
Next»