Asbestos News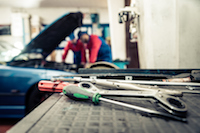 Evidence in Asbestosis Claim Failed to Meet California Minimums for Plausibility
Los Angeles, CA: While some might characterize it as a case of legal hair-splitting, a California appeals court nonetheless upheld state legal statutes and affirmed a lower court's ruling in granting summary judgement to the defendant in an asbestosis lawsuit. The ruling was based on grounds that the plaintiff was unable to prove exposure, or probability of exposure, to asbestos.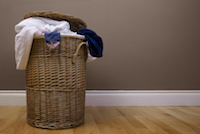 Mesothelioma Victim Washed Late Husband's Work Clothes
Rochdale, UK: It's rare, but it happens. And when it does, it's devastating for the victim, and the victim's family. What's even more tragic is that Vivienne Swain, a native of the UK who resides in Rochdale, has suffered loss twice: once when her husband died from a brain disease in his early forties, and now through a diagnosis of Mesothelioma. Swain now faces the loss of her own life: there is no cure for asbestos mesothelioma. When she was diagnosed in August of 2015, she was given three years to live.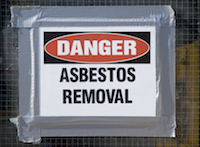 Asbestosis Risk has been known since Roman Times
Edmonton, AB: While a class action lawsuit waged against Halliburton Co. has gone on for some 14 years, it's been more than 114 years that knowledge about the dangers of asbestos and asbestosis lung disease has been known. Only in the last few decades has the industrialized world taken the risks of asbestos seriously by phasing asbestos out in certain products, and asbestos abatement procedures for the renovation industry has reflected the adoption of asbestos as a carcinogen, and a truly hazardous material.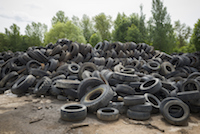 Salvage Owner Jailed for Asbestos Violations
Owensboro, KY: It's a situation that is the closest one might come to a crystal ball: the sentencing of a salvage company owner who allowed the demolition of an asbestos-laden tire plant without protecting his workers from asbestos fibers. As it takes asbestos mesothelioma some 30 years to emerge in most cases, it is not beyond the realm of possibility that new asbestos claims may well be stemming from this incident three decades from now.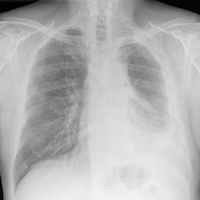 Asbestosis Lawsuit Plaintiff Hopes for a New Day with New Trial
West Palm Beach, FL: An asbestosis lawsuit that originally found for the plaintiff but was overturned on appeal, has seen the appellate ruling upheld after the Fourth District Court of Appeal for the State of Florida refused to revisit its ruling.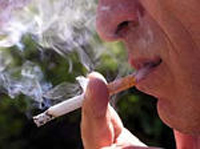 Mesothelioma Plaintiff Suffers Setback, But Receives New Trial
West Palm Beach, FL: The appeal in a recent Asbestos lawsuit did not go the way the plaintiff might have hoped, although there is another avenue available for the asbestos mesothelioma victim. While a verdict for one of two plaintiffs was required to be entered by an appeals court, a new trial has been ordered for the other.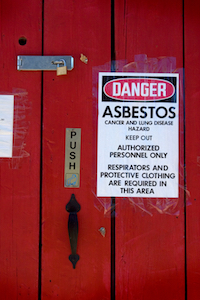 Mother and Son Launch Asbestosis Lawsuit Over Death of Husband and Father
Spring Branch, TX: An asbestosis lawsuit has been filed against the giant multinational petroleum enterprise Chevron alleging gross negligence that led to the death of a husband and father from Texas. Plaintiff Margaret Stephens, who hails from Spring Branch in Texas, is joined by her Australian-based son Gary Stephens in her lawsuit against Chevron USA.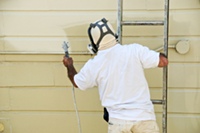 Mesothelioma Victim Awarded $8.75 Million Has Only Months to Live
Beaverton, OR: He's 65, a father, a grandfather and a few years into his retirement, looking toward his twilight years that statistically should number about 17. That translates into a life expectancy that would take him into his early eighties. But it has not worked out that way for David Hoff, a resident of Beaverton, Oregon. Hoff is living with a diagnosis of Mesothelioma. He'll be lucky if he sees 67, as opposed to 82.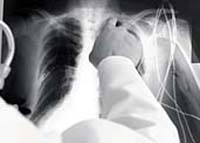 Report: Number of Asbestos Claims Dropped in 2015
Washington, DC: A report issued by a product liabilities consulting firm suggests the number of asbestos lawsuits in 2015 is down slightly from 2014. But the same report notes that the number of defendants has increased. Asbestos lawsuits have been filed by people who became ill after their exposure to the carcinogen, alleging people were not properly warned about the risk of serious, fatal illnesses associated with asbestos exposure.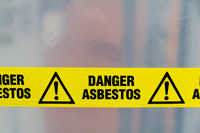 Asbestos Mesothelioma: Italian Study Uncovers a New Wrinkle
Pavia, Italy: For years, Mesothelioma has been seen as the most common form of asbestos cancer linked to asbestos exposure. But there are others. And now, according to an Italian study, there is even more to worry about: specifically, cancer of the kidney that has been linked to asbestos exposure.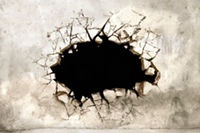 Massachusetts Firms Settle Allegations of Improper Asbestos Removal
Oxford, MA: A compelling aspect of any asbestosis lawsuit or issue concerning the health risks of asbestos are the hazards associated with the removal of asbestos. Those hazards affect not only workers tasked with removal of the known carcinogen, but also members of the general public and passersby who may inadvertently be exposed to free-floating asbestos fibers without knowing it.
Death Rates for Asbestosis and Mesothelioma Higher in Charleston
Charleston, SC: It's been some 20 years since the naval shipyard at Charleston, in South Carolina, closed for good. And while there were thousands of lost jobs in connection with the closure, the Post & Courier (3/17/16) reports that some have lost more than their jobs in association with a facility that served as an employment hub for Charleston for some 95 years. To that end, the death rate in the region for asbestosis, asbestos cancer and asbestos mesothelioma is double the state rate and even higher than the national average. Little wonder that many families turn to an asbestos lawsuit for compensation.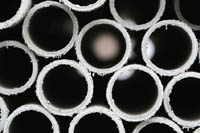 Asbestosis Class-Action Lawsuit Promises Many Twists and Turns
Hartford, CT: A most interesting asbestosis lawsuit is percolating in Hartford, Connecticut, that carries various storylines and potential outcomes: alleged asbestos exposure at the workplace when the employer had emphatically stated there was no asbestos present, followed by testing that confirmed there was; an asbestosis compensation lawsuit recently approved for class-action status even though Workers' Compensation law may prohibit some plaintiffs from participating; a class-action lawsuit skewed toward future medical monitoring given that exposure occurred within the last six years, whereas it can take decades for asbestosis disease to develop…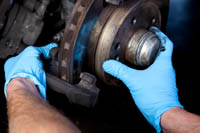 Ford Motor Co. to Face Asbestos Lawsuit
San Francisco, CA: A San Francisco family who filed an asbestos lawsuit against Ford Motor Co. has been given the go ahead to continue their lawsuit against Ford and two other defendants. A state appeals court reinstated the lawsuit finding that the family provided enough evidence that a jury should decide whether or not Ford was responsible for the victim's asbestos exposure, which resulted in his developing mesothelioma.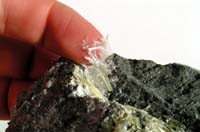 Mammoth Asbestos Trial Scheduled This Month in Kentucky
Owensboro, KY: An asbestosis lawsuit brought by plaintiff Doris White and scheduled to go to trial this month underwent some changes in December of last year, although the case was preserved.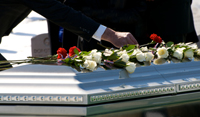 Asbestos Mesothelioma Widow's $2.3 Million Award Delayed Yet Again
Philadelphia, PA: It was back in April of last year when an appellate court affirmed a lower court's verdict and ruling to award $2.3 million in compensation upon the conclusion of an Asbestos lawsuit brought by Frank and Charlotte Vinciguerra.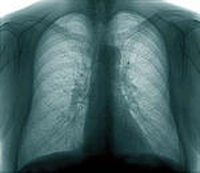 Illinois Couple Taking on a Host of Defendants in Asbestosis Lawsuit
Belleville, IL: Since Lee Sturdivant was diagnosed with asbestosis lung cancer in early 2013, he and his wife Betty have proven not to be shy about pursuing an asbestosis lawsuit in the courts of law. To that end, the Sturdivants are taking to task no fewer than 70 firms, together with insurance juggernaut Metropolitan Life, in their asbestosis disease claim.
Daughter Files Lawsuit Alleging Familial Asbestos Exposure
Toledo, IL: A woman has filed an asbestos lawsuit against more than 50 companies alleging she suffered familial asbestos exposure, causing her to develop serious health problems. Familial asbestos exposure is exposure experienced by people whose family members worked around asbestos and brought asbestos home on their clothing, exposing their family members to the fibers.
NPR Reports on "Third Wave" of Asbestos Disease
Clermont, FL:: If people thought asbestos litigation was about to drop off the radar, they'll need to think again. NPR recently released a report on the "third wave" of asbestos disease, which includes asbestosis, mesothelioma and lung cancer. Now, younger people are at risk of developing asbestos-related diseases when the dormant carcinogen is disturbed and inhaled by people working around it.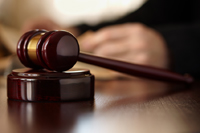 A Curious State of Asbestos Affairs in the State of Illinois
Chicago IL: A rather interesting state of affairs is brewing in the state of Illinois with regard to limitations on legal action surrounding asbestos mesothelioma. To wit, the highest court in the state has ruled that a pair of existing state laws effectively bars plaintiffs from bringing an Asbestos lawsuit for injuries that are more than 25 years old.
Page:
1
2
3
4
5
6
7
8
9
10
-
20
Next»